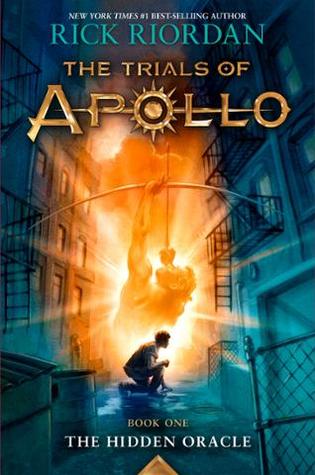 When I received these two books as review copies, there was no question in my mind about what I would do next -- I handed them first to B. and then to M., both huge fans of everything Rick Riordan has written.
I had a lunch date with M. last week, and we chatted about how her reading life has developed this year, and about these two books. Previously, I have watched series books launch a reading life, but I have never seen an avid reader tear through series after series the way M. has in the past few months.
Me:
How did you become such and avid a Rick Riordan reader?
M:
First I watched all the Percy Jackson movies. Then I saw T. reading The Lost Hero (in the Heroes of Olympus series by Rick Riordan) and she recommended it.
Me:
What are some topics and themes in these books that keep you coming back for more?
M:
I like the action, the cliffhangers, the things that surprise you. There's a little romance, but not too much.
Me: So, Percy is Greek mythology, and the Kane series is Egyptian mythology, right? What's Demigods and Magicians about and who would you recommend it to?
M:
I'd recommend it to people who read all of the Rick Riordan series. It switches between the Kane stories and the Percy Jackson stories and connects them at the end.
Me:
Do you learn lots about mythology from reading these books?
M:
You learn a little mythology, but mostly they are good stories. There should be Kane movies.
Me:
What will you read next?
M:
Next up is The Magnus Chase -- it connects to one of the books -- it's Greek mythology for sure, but there are new characters.
Me:
Tell me a little about your reading habits. How do you plow through these long books so steadily?
M:
I read for a long time whenever I read. On the weekends I read. I read before dinner, and I read after dinner. I watch a little TV with dinner, but I'd rather read than watch TV.
Me:
Have you always been a series reader?
M:
No, this is new. The closest has been when I read Rump, Jack, and Red.


This amazing reader will eventually come to the end of the Rick Riordan series (maybe...he's incredibly prolific!!) and will need to find other books to fill the gap left in her reading life. She has great resources that will serve her well: her family uses the public library, and she has friends who are readers who will recommend books to her. What would I recommend? The Inkheart series by Cornelia Funke, or The Mysterious Benedict Society series by Trenton Lee Stewart.