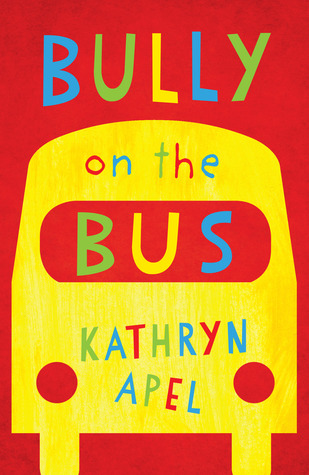 Bully on the Bus
by Kathryn Apel
University of Queensland Press, 2014
review copy purchased for my classroom library
It's hard to know what to do when a bully is making your life miserable. Katheryn Apel captures the emotional upheaval and the unwillingness to tell trusted adults perfectly in her verse novel for younger readers. An older girl is bullying Leroy every day on the bus and he feels wretched. His big sister Ruby tries to help, but ultimately, Leroy is the one who must reach out for help.
This is a book that might help a child who is being bullied have the courage to tell a trusted adult or stand up to a bully. In an interesting parallel, Leroy's teacher gives him a book that contains HIS secret weapon against the bully!
There are just a few Aussie words that might be unknown to a US reader, but nothing that can't be understood with just a bit of inference.