I always thought I was doing an adequate job building a diverse classroom library. Then
A Fine Dessert
and
A Birthday Cake for George Washington
happened. Franki and I started having conversations with each other and with teachers around our district about the importance of building more diverse classroom libraries -- libraries with books that can serve as mirrors where students can see themselves, and libraries with books that can serve as windows, giving students an accurate look at others' lives. As I browsed through the chapter books in my classroom library in preparation for a PD I was co-leading in my building on this topic, I was dismayed by the lack of diversity. To quote Maya Angelou, "Do the best you can until you know better. Then, when you know better, do better."
Next week I'm going to lead my class in audit of my classroom library, both for gender bias and for racial bias. I was inspired by
this post
. I think the conversations will be incredibly powerful.
In the meantime, here is one book that's sitting at the top of my #summerbookaday TBR pile and two others that I have pre-odered on Amazon.
Save Me a Seat
by Sarah Weeks and Gita Varadarajan
Scholastic, May 2016
"Joe and Ravi might be from very different places, but they're both stuck in the same place: SCHOOL.

Joe's lived in the same town all his life, and was doing just fine until his best friends moved away and left him on his own.

Ravi's family just moved to America from India, and he's finding it pretty hard to figure out where he fits in.

Joe and Ravi don't think they have anything in common -- but soon enough they have a common enemy (the biggest bully in their class) and a common mission: to take control of their lives over the course of a single crazy week."
by Grace Lin
Little, Brown Books for Young Readers (October 4, 2016)
"Pinmei's gentle, loving grandmother always has the most exciting tales for her granddaughter and the other villagers. However, the peace is shattered one night when soldiers of the Emperor arrive and kidnap the storyteller.


Everyone knows that the Emperor wants something called the Luminous Stone That Lights the Night. Determined to have her grandmother returned, Pinmei embarks on a journey to find the Luminous Stone alongside her friend Yishan, a mysterious boy who seems to have his own secrets to hide. Together, the two must face obstacles usually found only in legends to find the Luminous Stone and save Pinmei's grandmother--before it's too late.


A fast-paced adventure that is extraordinarily written and beautifully illustrated, When the Sea Turned to Silver is a masterpiece companion novel to Where the Mountain Meets the Moon and Starry River of the Sky."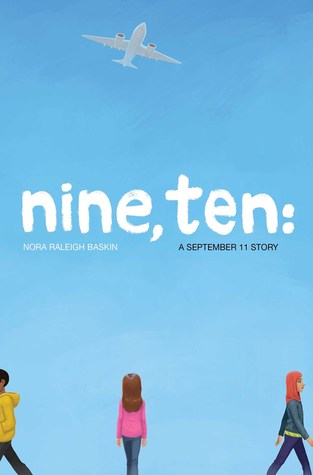 by Nora Raleigh Baskin
Atheneum Books for Young Readers (June 28, 2016)
"From the critically acclaimed author of Anything But Typical comes a touching look at the days leading up to the tragic events of September 11, 2001, and how that day impacted the lives of four middle schoolers.

Ask anyone: September 11, 2001, was serene and lovely, a perfect day—until a plane struck the World Trade Center.

But right now it is a few days earlier, and four kids in different parts of the country are going about their lives. Sergio, who lives in Brooklyn, is struggling to come to terms with the absentee father he hates and the grandmother he loves. Will's father is gone, too, killed in a car accident that has left the family reeling. Naheed has never before felt uncomfortable about being Muslim, but at her new school she's getting funny looks because of the head scarf she wears. Aimee is starting a new school in a new city and missing her mom, who has to fly to New York on business.

These four don't know one another, but their lives are about to intersect in ways they never could have imagined. Award-winning author Nora Raleigh Baskin weaves together their stories into an unforgettable novel about that seemingly perfect September day—the day our world changed forever."