Like Carrot Juice on a Cupcake
by Julie Sternberg
illustrated by Matthew Cordell
Harry N. Abrams, March 18, 2014
review copy purchased for my classroom library
This is my favorite of the three books in this series so far. Eleanor and Pearl's friendship is really put to the test (a new girl comes between them), and at the same time, Eleanor has some trials of her own (getting over stage fright, her puppy going away to a two-week training camp, and her first crush).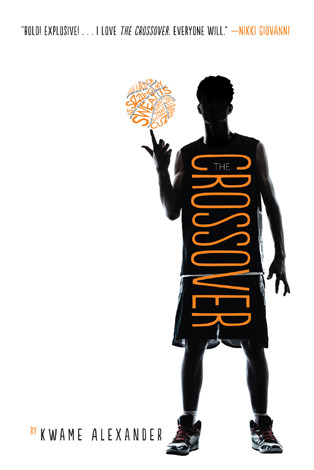 The Crossover
by Kwame Alexander
HMH Books for Young Readers, March 18, 2014
review copy purchased for my classroom library
I can't wait to preview this book with my class. I don't think I'll see if for a while after I do! The poetry is a nice blend of edgy and rap-like, plus deep and thoughtful. The main story line is junior high basketball, but along the way there is what it's like to be a twin, young love, and a father who is a basketball legend, and who has health problems.
The Lightning Dreamer: Cuba's Greatest Abolitionist
by Margarita Engle
HMH Books for Young Readers, March 19, 2013
review copy purchased for my classroom library
This book was fascinating to read as I'm listening to THE INVENTION OF WINGS. The story of Tula, in Cuba, parallels the story of Sara Grimke in the United States with amazing similarity.
The Lightning Dreamer belongs in a text set with other biographies and historical fiction about early abolitionists around the world. It is important for our children to know the stories of these people who fought against all odds for what they believed in, and especially the stories of the women who fought for others' freedom while having relatively none of their own (not even the right to vote in the US for another 100 years).