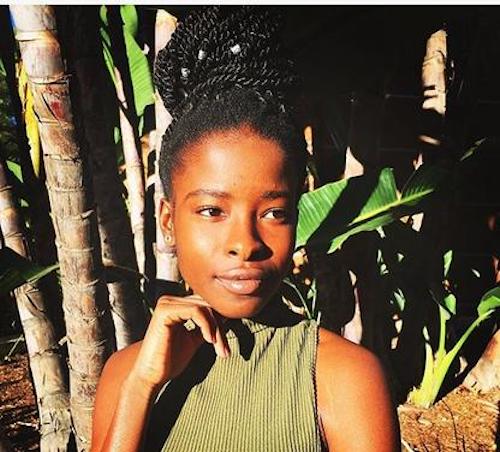 Meet Amanda Gorman, the first National Youth Poet Laureate!
"The unprecedented title, to be awarded annually, honors a teen poet who demonstrates not only extraordinary literary talent but also a proven record of community engagement and youth leadership," writes Maggie Millner.
At the age of 14, Amanda was the Youth Poet Laureate of Los Angeles. Now 19, Amanda a freshman at Harvard, an advocate for the creative arts and writing in the lives of young girls across the globe, a published poet, an inspiration.
"For me, being able to stand on a stage as a spoken word poet, as someone who overcame a speech impediment, as the descendent of slaves who would have been prosecuted for reading and writing, I think it really symbolizes how, by pursuing a passion and never giving up, you can go as far as your wildest dreams," said Gorman at the ceremony on Wednesday evening. "This represents such a significant moment because never in my opinion have the arts been more important than now."
Here's a bit from her poem, At the Age of 18--Ode to Girls of Color:
At the age of 18
I know my color is not warning, but a welcome.
A girl of color is a lighthouse, an ultraviolet ray of power, potential, and promise
My color does not mean caution, it means courage
my dark does not mean danger, it means daring,
my brown does not mean broken, it means bold backbone from working
twice as hard to get half as far.
Being a girl of color means I am key, path, and wonder all in one body.
Be sure you read the whole poem!
Here she is, performing Mirror, Mirror:
Read more about Amanda
here
and
here
and
here
and
here
.
Margaret has this week's Poetry Friday roundup at
Reflections on the Teche
.