Thanks in large part to the ALA Youth Media Awards, I've collected up a bunch of new books with inspiring characters and/or stories.
And this spunky girl reinforces the importance of children being able to see themselves in the books we have in our classrooms and libraries -- take time to click through and watch the video! (via
CBS ThisMorning
)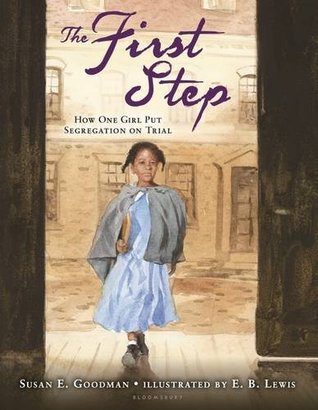 Drum Dream Girl: How One Girl's Courage Changed Music
pairs along a musical theme with
Trombone Shorty
. Drum Dream Girl is inspired by a Chinese-African-Cuban girl who broke Cuba's taboo against female drummers, while Trombone Shorty tells the story of a New Orleans trombone player who not only made his dream of becoming a musician come true through a lifetime of hard work, but also has begun the Trombone Shorty Foundation to preserve the musical history of New Orleans.
The Case For Loving: The Fight for Interracial Marriage
and
Emmanuel's Dream: The True Story of Emmanuel Ofosu Yeboah
both tell stories of holding fast to a dream.
Growing up Pedro: How the Martinez Brothers Made It from the Dominican Republic All the Way to the Major Leagues
and (the 2009 title)
You Never Heard of Sandy Koufax?!
would make a nice baseball pairing that feature players from the Dominican Republic alongside a Jewish player from Brooklyn.