I blogged about
Belonging Week
,
Curiosity Week
, and
Friendship Week
, and then I dropped the ball! Now I'm going to attempt to combine Kindness Week, Confidence Week and Courage Week all into one post!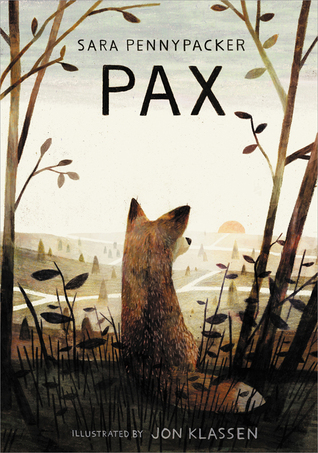 Last week (on 2/2, the day the book was released), I started
Pax, by Sara Pennypacker
, as our next read aloud. It's another book with hard issues that we can feel in our hearts; another book that will make us gasp with fear and cry with relief; another book that will put us in the shoes of a character who is dealing with hard problems; another book with a character on a physical journey and a journey of the heart.
This remarkable story is told in alternating chapters from the points of view of Peter (the boy) and Pax (the fox). Both Peter and Pax encounter other characters who show them unexpected
kindness
and who help them build their
confidence
and grow into a place of
courage
. In fact, the parallels between the boy's and the fox's stories are something I hope my students will notice on their own. Who am I kidding? They are already making amazing comparisons between this book and Dan Geminhart's The Honest Truth and Some Kind of Courage.
If you haven't read this amazing book, move it to the top of your TBR stack!