Go to
Teach Mentor Texts
or
Unleashing Readers
for the It's Monday! What Are You Reading? Round-Up!
My Goodreads review:
She is the teacher we all want to be. Not exactly her. We don't all need to run out and put a pink stripe in our hair. But we all want to be the ones who really SEE our students; who really HEAR them; who really KNOW them...and make a different difference in each of their lives.
KEEP YOUR EYE OUT FOR THESE
I got a big envelope full of goodies from
Enchanted Lion Books
last week. Editor Claudia Bedrick does an amazing job bringing international books to the US market. All of these books are coming out this fall, and you'll want to watch for them.
A reprint from the 1960's, this book by Swiss author/illustrator Roger Duvoisin gives us a character with a mentality we need in today's world.
The first in a trilogy by a famous-in-Japan children's bookmaker.
From Italy, a cat who dreams of the perfect mouse...and when that mouse finally appears, the cat's life is changed forever and for the better.
Have You Seen My Trumpet? comes to us from France. Fans of Michaël Escoffier's two other word play books in this series -- TAKE AWAY THE A and WHERE'S THE BABOON? -- will want to check this one out. After a few spreads, readers will get the pattern, but there's still a fun surprise waiting in the end!
First published in France by Belgian author Anne Herbauts, this book explores a myriad of ways to describe wind. Depending on who the blind boy asks for a description, color might be a smell, the sun, or time. Even the book itself is part of the exploration. It is "Created through embossing, debossing, die-cuts, lamination, and a variety of surfaces..." The fact that it's a paperback is also part of the experience of explaining wind.
This is a fascinating book you'll want to get your hands on...literally.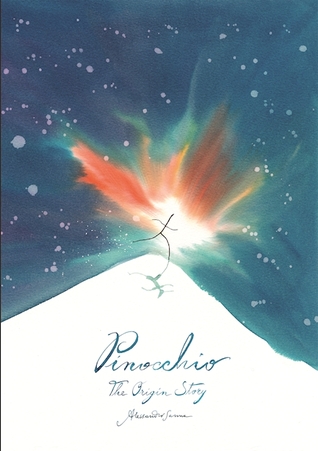 The most amazing of all of the Enchanted Lion books was this one --
Allesandro Sanna is the Italian author of The River, a visual memoir of his life on Italy's Po River. From Sanna's inspiration for this story, to the gorgeous and mysterious illustrations, this is a book to savor. It gives a new and deeper meaning to the idea of an origin story!