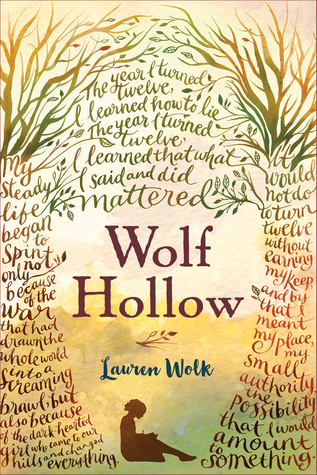 Wolf Hollow
by Lauren Wolk
Dutton Children's Books, 2016

I almost couldn't read this book. The tension and conflict from the very beginning nearly did me in. But the language and the characters kept me going. I was not at all surprised to find that Lauren Wolk is a poet.

Maybe this could be a read aloud in 5th grade. It's a hard story, but the stories on the news aren't much better. Perhaps it would give us a safe way to talk about the wolves out there, about honesty, about the choices we make, about how we can't control what happens...but we can try.

Whew. Just thankful that it's summer and I could curl up on the couch for four hours straight and read this all in one gulp. I feel like going right back and rereading it for the beautiful language.